Thursday, April 22nd, 2010
---
3:55 am
I think I accidentally changed fate again. Last time I did that it was bad. I'm terrified I hope someone else broke it not me. I don't want the weight of the error to fall on me like last time.
Monday, November 9th, 2009
---
1:39 am
Cian mentioned to me I'm bad about posting when I'm happy. I suppose I am more or less. I was laid off into a lesser position at work. I'm also getting ready to move to Scotland. Well before the end of 2010 I should be living in Edinburgh and married to Cian. It's pretty intense. This weekend me and my mom went to New Orleans and packed all his things and brought them home. Today I did his laundry and boxed it up to meet him in Scotland. He's flying out out Monday and should be at his sisters Tuesday. It's a really huge relief for him to be out of INS custody. He was getting a little nuts. Not to mention the $25 15/min phone calls. It should be much much cheaper to call him in Scotland. The current time frame for my move is ASAP. Cian needs to divorce his ex wife and hire an immigration attorney then we should be all systems. So, hopefully at the latest the end of February. If I wasn't to worried about my money situation I would feel really peaceful. However, you know the old saying "No rest for the wicked." Time for me to crash so I can ship my babys things in the morning and have yet another day off.
Thursday, August 27th, 2009
---
10:30 pm
The INS took my boyfriend away. He was just sleeping on the bus and they took him.
Thursday, July 9th, 2009
---
2:37 am
Everyone please pray or do whatever you do for my mom. She has surgery on Tuesday and is having a hard time with her prep.
Tuesday, July 7th, 2009
---
6:32 am
Tonight I punched Batty in the face and Cian went to jail. That is all
Thursday, July 2nd, 2009
---
1:20 am
That didn't last long, but I guess I invested myself too quickly. Who argues with someone over hanging up on them right before there mom goes in to surgery? Someone who dose not have any love for you that's who. I guess bright side:
-No fighting while my mom is sick
-No excess mileage on my car
-I can pay my traffic ticket tomorrow rather than at the end of the month
-Don't need an extra day off work next week

No more fighting I guess is the big one. Epically right now when I need support so I can support my mom. He didn't understand that at all. I guess becouse he's so distant from his own family.
Saturday, June 13th, 2009
---
7:20 pm
When ever I take Valerian it's like a really mild version of pot mixed with sleepiness. It's often the only solution to keep me from being a skitzy freak. I wish it didn't make me so sleepy I would take it every day.
Friday, June 12th, 2009
---
4:07 am
I spent the entire day today trying to remember what I did Tuesday at 11pm I realized laundry.
My mind is in that shuffled state where things have stopped making seance. I tried to get drunk and cry to no avail after two beers I simply lost interest and just sat around feeling sad and confused. I can't even get fucked up anymore it makes me feel nervous and on edge even in my own home by myself. Drinking missions seem to no longer be an option. I'm very tired with everyone elses problems and my own problems that I can't even seem to make any seance of.

My apartment shouldn't be such a mess

I'm going to New Orleans Sunday. It's going to be strange seeing Lauren. I feel like some kind of MTV version of myself and I'm almost to embarrassed of myself to see her. Of course it's to see Cian and I guess that's making me nervous too. I had really lost faith in it. One night Beau told me "You two are only arguing, becouse your being real and honest with each other and that just means you both actually care." Two days later he bolted on Batty, so who knows what I should make of that. I want to at least give it this one more weekend. Hopefully I wont "one more weekend" things into self destructive hell.

I wish I had some shopping money so I could buy my fat ass a pair of fat jeans for my trip. Or you know I could drop the weight and fit into my existing stuff. gross gross gross

I think my cocktail of herbal supplements is kicking in time for another delightful night of twitchy wake up ever 30min sleep.
Monday, June 8th, 2009
---
7:53 pm
I think I'm fucking sick again. What's wrong with me? I get sick like 4+ times a year now. I stopped drinking so much why dose my body keep crapping out.
Friday, May 29th, 2009
---
3:31 am
I think my stomach is mess up again. I wish I was dead end transmission
Wednesday, May 20th, 2009
---
11:57 pm
Every good thing I do for myself I ruin by trying to be normal. I'm really never going to date a guy again. Maybe a girl, but no guys.
If i would just accept that I'm never going to get to have the things everyone else has I would be ok. I try to force things when I'm broken and not usable. I'm short tempered, fat, drink to much, do to many drugs, emotionally unstable, high stress, to trusting, irresponsible, and I can't drive worth a shit. Never ever ever will I treat myself well enough. I will always try and fit normal things to my broken self and broken life.
Tuesday, May 19th, 2009
---
9:43 pm
Getting excited is really fucking pointless. I have enjoyed money more recently. Money is exciting you can get things you want, and it's actually something to be excited about. It can get you arbitrary crap that's a temporary false happiness. People on the other hand have no love compassion or anything else that makes for happy.

My new place is really neat. I think I should actually work on it a bit more tonight.
Friday, May 1st, 2009
---
2:25 am
- Celebrity Collage by MyHeritage
Thursday, April 30th, 2009
---
12:30 pm
I have been packing for days. I'm so sick of sorting shit. I sent the rats to go stay with there god daddy and I miss them A LOT. There is no one here to beat there sister with a jingly ball :( and no one gets beat up so gluttonous amounts of food can be hidden. I love my rats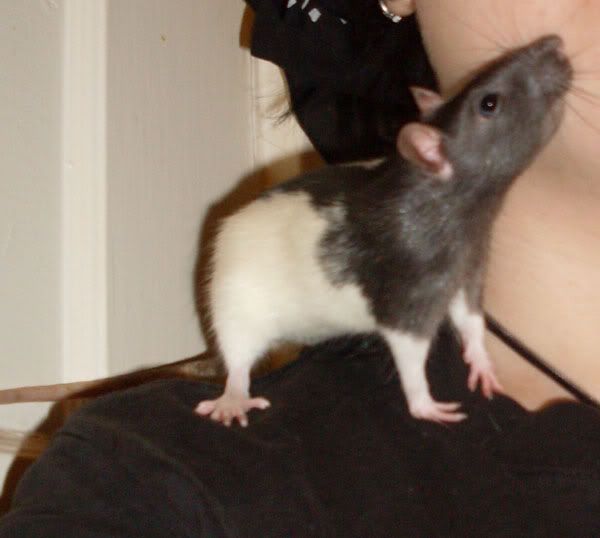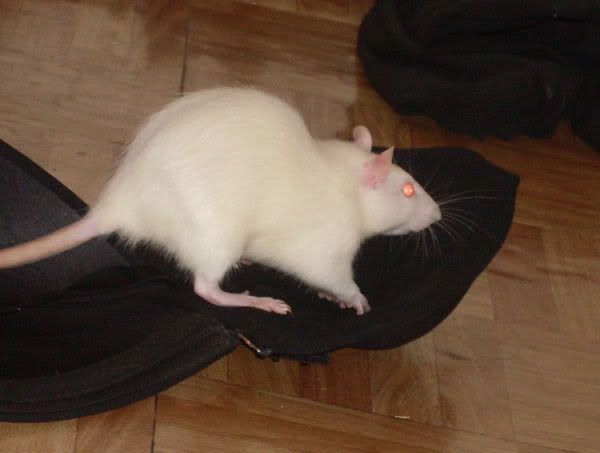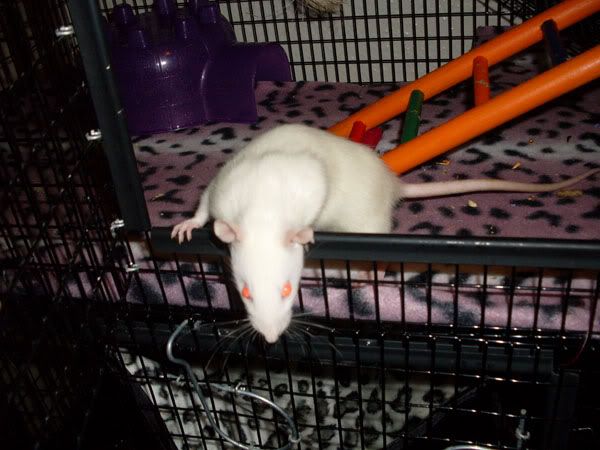 Tuesday, April 21st, 2009
---
1:08 am
Risks of Developing a Stomach Ulcer

* Family history of ulcers
* Smoking
* Excess alcohol consumption
* Use of nonsteroidal anti-inflammatory medications (aspirin) or corticosteroids.
* Zollinger-Ellison syndrome
* Improper diet, irregular or skipped meals
* Type O blood (for duodenal ulcers)
* Stress does not cause an ulcer, but may be a contributing factor
* Chronic disorders such as liver disease, emphysema, rheumatoid arthritis may increase vulnerability to ulcers


I think I figured out my "food poisoning"
Thursday, April 2nd, 2009
---
3:10 am
A mess with loads of baggage

I think I have a new crush <3
Monday, March 23rd, 2009
---
2:52 am
- babiesss
Wednesday, March 18th, 2009
---
2:29 pm
St. Patrick day
I'm pretty sure that's where babies come from
Friday, March 13th, 2009
---
8:14 pm
my plan this evening are either:
A. garbage drunk
or
B.sleep
Wednesday, March 11th, 2009
---
4:40 am